Friday, 22nd June 2018
Friday night at the Club relax, socialise, have a superb meal, enjoy the view of Auckland City.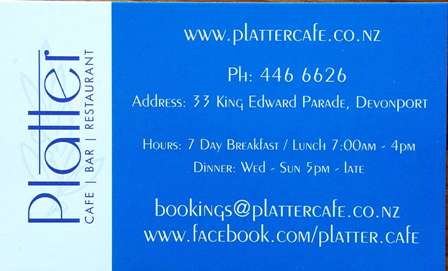 Menu
MAINS Full Size ($20.00) Half Size ($12.00)
Fish & Chips
Crisp tempura battered fish fillets with chunky chips, tartare sauce and green salad
Izmir Kofte
Turkish style meatball and potato casserole served with green salad and rice
Roasted Vegetables and Tofu Salad
seasonal vegetables, chickpea , dukkah, greens with olive oil and honey dressing
Chicken Lasagne
Cooked with seasonal vegetables, béchamel sauce served with green salad and fruit chutney
DESSERTS
Tiramisu ($6.00)
made of ladyfingers dipped in coffee, layered with mascarpone cheese
Ice Cream Sundae ($3.50)
We look forward to your support with a great turnout.
Booking a table does not guarantee you dinner. Please ensure you come to the kitchen and place your order early. The caterers are very happy to have your dinner ready at a time you nominate.
Dinner Service is from 1800 hours to 2000 hours (6.00pm to 8.00pm).
Booking a table for the evening can be made through Kirsty if a larger party is planned of say, more than six people. See contact details below.
Booking a table is not booking a guaranteed meal, and meals still need to be ordered at the kitchen. The caterers are advised of the numbers who have booked a table, and this is the only indication they get of the possible numbers that may ultimately turn up for the evening. They may get advised of bookings for 10 or 20 people, often not until the Friday, but 60 or 80 people turn up for dinner.
This is why putting in an order early in the kitchen is advisable to avoid disappointment. The caterers are always happy to take your order early for a later time in the evening. They always endeavour to provide food for all those who turn up, but there are limits.
Please contact Kirsty by either:
calling her mobile # 027 207 0449, or
sending her a text, or
sending her an email on Kirmac@xtra.co.nz.
She can then confirm your booking, so you know she has received it.
Alternatively you could call the Club's phone after 4pm, Thursday or Friday when the bar is open. But please don't leave a booking request on the Club's answer phone as the bar staff do not clear the Club's messages and your booking may slip through the cracks.
Guests
Members are welcome to bring guests, but the liquor laws require that all guests must be signed in by a member, that member must stay until the guest leaves.